Coaching
Too busy working to work on yourself?
You've had a big goal for a while now. Build a strong operational team so you can spend time setting strategy. Shift the organization's culture to be more agile and supportive. Win larger sales opportunities. Influence the Board. Raise more capital.
You can get there. I can help.
Being a leader is lonely. People are really managing their images at the highest levels in organizations. Everyone has their own interests to protect. It's natural! So, how can you grow and navigate the political and social scene at work while protecting your image? As a business coach, your best interest is my only interest. We will work confidentially on expanding your influence, getting you more opportunities to use your strengths, and having the best year ever.
The "outside set of eyes" in our lives
We all have areas to work on… areas that dampen your strengths or keep you on the outside of a certain group of influencers. I will help you systematically and confidentially uncover behaviors that slow you down so you can use your unique talents to become the leader you want to be. Increase your personal power. Inspire your people. Have the courage to make real changes with a business coach in your corner.
How many times have you wanted to grow in your leadership skills? You've read some books. Listened to some podcasts. Taken a class. But none of it has made the big and lasting difference you've been looking for.
Are you frustrated that you don't seem to be moving forward as fast as you'd hoped?
That's why people need coaches, counselors, and honest friends: because we need an outside set of eyes to help us change.
I specialize in leadership and communication coaching in the context of business. Executives hire me to help them become a more persuasive/inspirational leader, an influencer who builds allies and counters objections with diplomacy, a dynamic presenter, and a person who can deftly navigate organizational politics.
---
Coaching Process
Every coaching engagement is unique.
I will meet with you regularly for about an hour every two weeks for 6 months (12 meetings).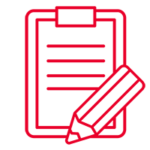 The Assessment
We meet to see if we have compatible views on working, coaching, and communicating
You tell me about yourself, what's holding you back, and what success looks like for you
We complete your Ten Star Vision© together
We identify the key players who affect your work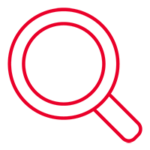 Where Are You Now
We talk about your wins and challenges now
Find out what relevant colleagues think about you as a leader. 360 Assessment (if applicable)
Observe how effective your executive presence is. Public speaking skills assessment (if applicable)
Assess your Leadership/Conflict Management Strengths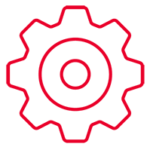 Support & Accountability
We analyze the assessment outcomes and identify themes
We create a plan of action to meet your goals
We meet bi-weekly to track wins and challenges against your plan
We work together to give you the spark and resources to improve
*it's all confidential
"I needed honest feedback about what I needed to improve on without the pressure of having a promotion or position at stake.  Coaching has been an integral component of an overall development and improvement plan for not just my professional career and progression, but my personal life as well.  I treasure the opportunity to have a trusted confidant that can I discuss anything with."
— President, Non-Profit ($50MM +)
"Cynthia's ability to distinguish both the big picture and the smallest of sticking points is just part of what makes her an exceptional coach. She is quickly able to turn challenges into growth opportunities and brings depth perception to every imaginable circumstance. I know I have grown immeasurably in my ability to effectively interact with my team and colleagues thanks to her."
— Loren Riemer, VP of Development Operations, Upbring
"Last year, I led a series of important meetings to communicate Enspire Learning's strategy and vision. Before the meetings, I worked with Cynthia. She was instrumental in allowing me to present our company's strategy clearly and concisely. More than that, Cynthia became a highly trusted partner and acted as a confidential sounding board for my ideas and plans. I plan to work with her again many times!"
— Bjorn Billhardt, CEO, Enspire Learning
"I hired Cynthia to work with some of our senior leaders as an executive coach. It was great to have outside mentoring for key staff because it gave them focused, unbiased attention. Cynthia has a real gift for helping people shift to be more impactful leaders. Her coaching also helped me to more effectively guide and support my team."
— Donna Wilkins, Founder of Charity Dynamics
"Cynthia helped me navigate my first executive leadership role. The guidance and support I received from her coaching will continue to help me as I advance in my career."
— Emily O'Connor, General Manager, Juliet Italian Kitchen